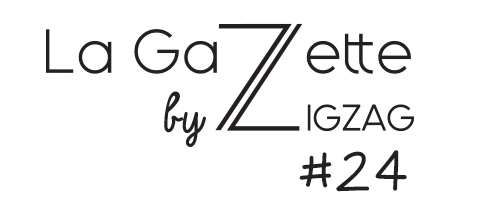 SURVIVE THE MIDDLE SEASON

The day after tomorrow it is the spring … In Paris, it snows, but there are some weekends, we flirted friendly with 15 degrees. So it is quite complicated to get dressed.

You follow us? We are going to help you in this hybrid period:

– Inquire
Before sleeping you, have a look to the weather report to prepare your clothes of the next day calmly. It will avoid you being completely off subject by trusting the color of the sky in the morning, hastily.

– Don't be in a hurry
Do not deposit too fast your big jacket in the pressing for spring wash you would risk to regret it. It is better to be too much covered that not enough, then keep your warm clothes close.


– Accumulate
Use the technique of the onion (Also called the technique of we take a low-cost flight without luggage in hold) by stacking relatively fine layers of clothes to be able to undress you if need during the day.

– Inject vitamin D
A pullover colored, a basket at the end of the wrist, some collected bracelets … Make the good weather come by adopting little by little the codes of the beautiful season, it is good for your mood !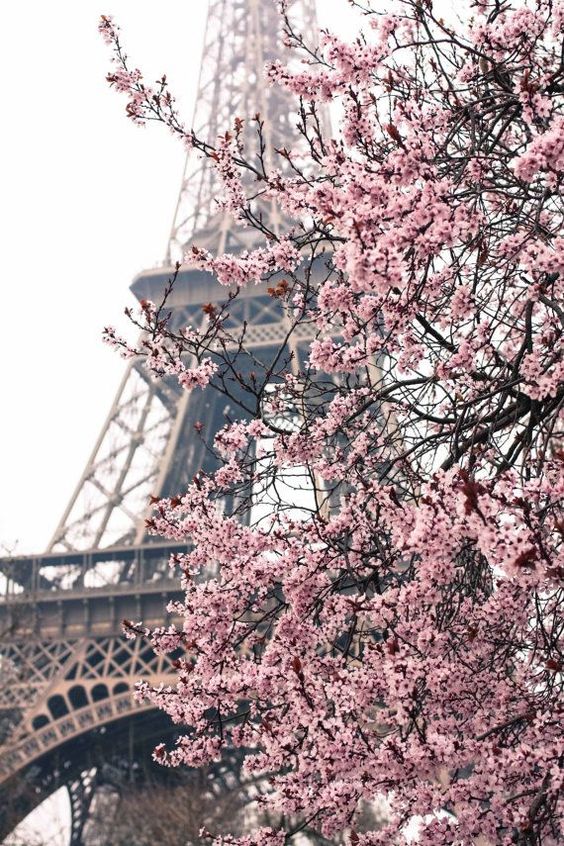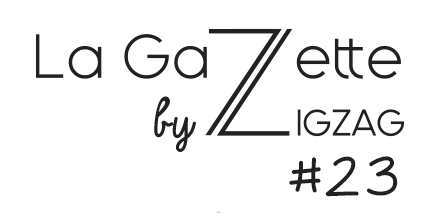 TWIST THE SUIT

Yes sirs, today it is yours ! It is obvious that you do not need to dress in suits to be elegant, but certain sectors have the firm cliché. So, if its wearing is essential in your professional life, we would like to help you today to make it a little less gloomy.

– Mix bottom and trousers : on the condition of staying in a harmony of materials and colors, do not hesitate to wear pants and a jacket which are on the base not made to be together worn.

– Take the drama out: do not be afraid of replacing the shirt by a turtleneck or of wearing the tie undone with one (and  only one) button of open shirt. Efortless style you see?
We believe so a lot
– Accessorize: no, the dress handkerchief is not dead. Provided that it is not accompanied in the tie but answers it harmoniously it can be very interesting and furiously stylish.
In the same way, never neglect the choice of your socks, we know, you will not see them, but the others, a lot yes! Colors, patterns ? It is the perfect place where to express yourself if you are rather discreet.
Finally, you can also be tempt by bracelets accumulated, worn in your right wrist not to hamper bother your watch.

Dare to be stylish !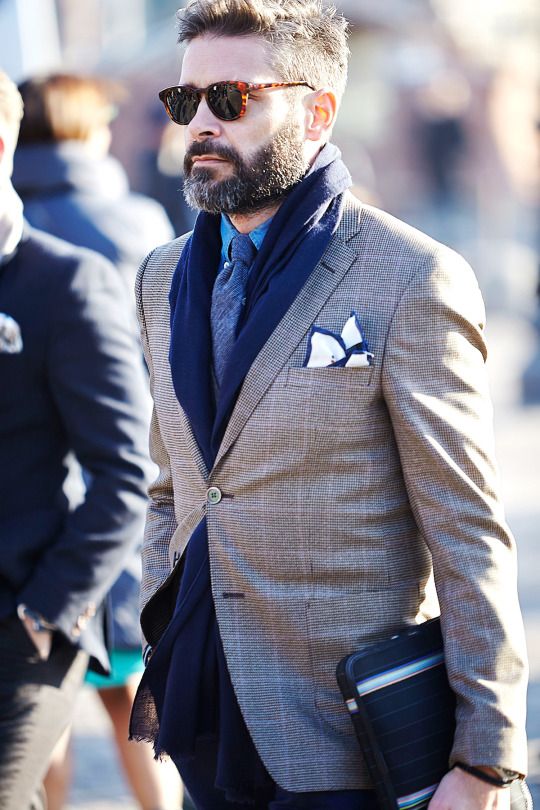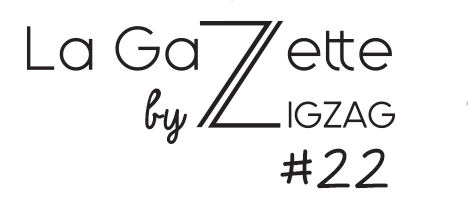 TREAT YOURSELF

You know it, at ZIGZAG we do not like to think globally because the essence of our activity it is to offer you a personalized service.

Today however, we decided to highlight the key accessory of the Spring / Summer 2018 that is suitable for all : it is the revisited basket!

The wicker basket brings out this season of its first function t (market shopping bag) to be transformed into real handbag. It will accompany marvelously a romantic look, will take the drama out of a smart silhouette, will complete a style 100 % denim, combinations are infinite!
The best? Choose it circle or why not decorated with sequins, mixed with some leather or still provided with a handle in chain …

An advice ? Shop it, and fast, at Zara, And Other Stories or Sézane according to your budget.

You have guessed it, at ZIGZAG it is already adopted!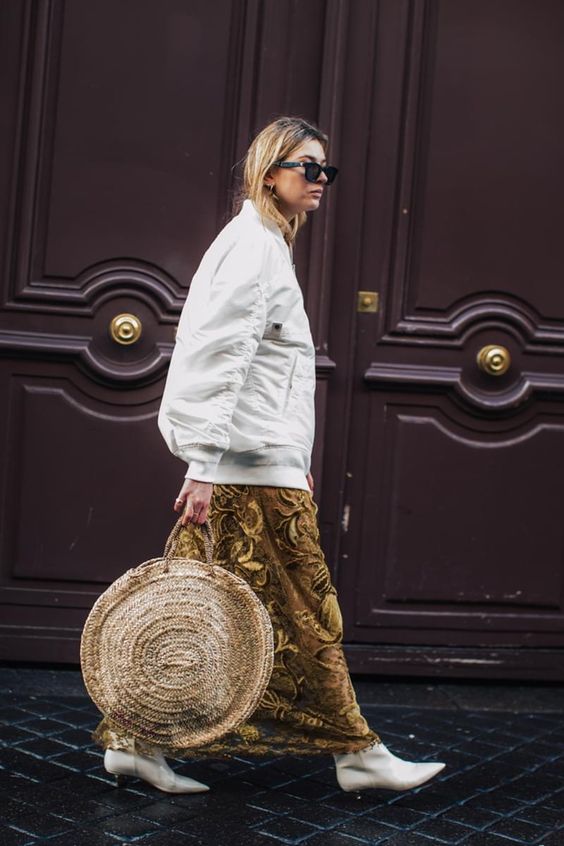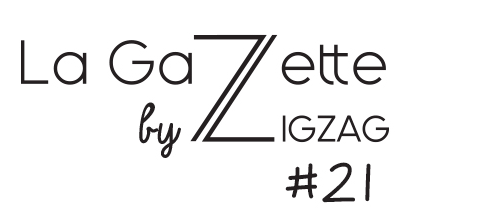 THE SPORTY SPICE TREND

The fashion being eternal one resumption, it will not have escaped you that the 90s make their big return, for better or for worse. If you are above twenty, the codes of this period can seems you not exploitable, in particular the sports trend.

But if you dare to appropriate this trend, it's child's play, and here are our tips :

– Dare the lined pants
We see it everywhere, this famous sports trousers with the side strips. Go your way on the sports fabrics, carry them with low-fronted shoes, and you will make it more feminine and adult.
– Bet everything on sneakers
They are more than ever at the top of the trend and become real works of art with sculptural looks. And because the comfort is on trend also, carry them in any circumstances, and do not hesitate to find an original and audacious model.

– Abuse of the bomber.
It is sometimes very smart, accompanied for example by impressive earrings or other colored lipsticks. Tuck up slightly sleeves and hup it's done!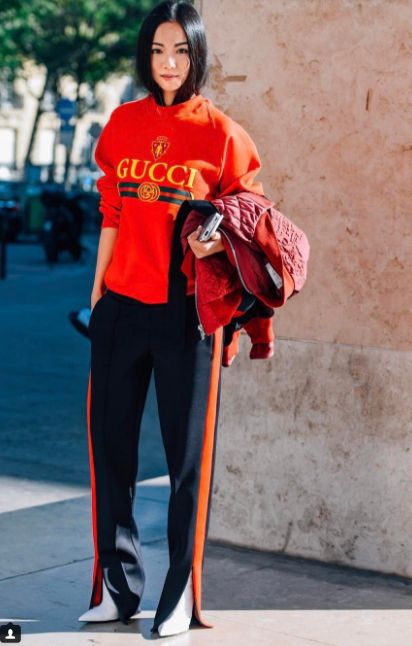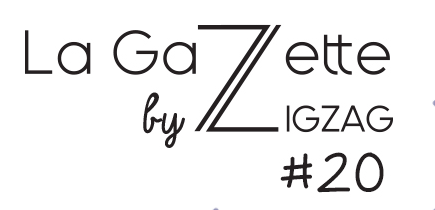 BUY LESS BUT BETTER

Whatever are our motivations (savings of space, money, change of consumption in general, etc.), buy less, but better, it is an objective shared by a lot of us. Nevertheless, in a market of the ready-to-wear clothing ultra competitive, where the novelties are daily, is sometimes hard to resist the fast fashion.

We are not going to talk about minimalist fashion here, just a method to be even more satisfied by your purchases :
– Constitute a wishlist
In the form of a note in your telephone for example in which you add the clothes which please you. Every time you get ready to purchase, you can have a look to it to see if you would not prefer to tear for one of your listed desire. And with a frequency which suits you, make you pleasure in the aforementioned list for a purchase which will be carefully desired !
– Test average / high-end brands
Test the beautiful brands to constitute your uniform and invest in your basic items. You so go to sharpen your requirements in term of cuttings and materials and to fail a little less easily or in any case by selecting better in the more accessible brands. It is in particular the perfect opportunity to discover attractive ethical brands where the quality is often there.
– Limit the visits in shops
The elementary way of not buying like crazy is still to limit its visits in shop and also its registration to the newsletters of brands. Just do it !

– Know you, you and what fits you
And your best ally for it, it is US! By knowing exactly what suits you you will sharpen your selections in shops. Your new purchases will become integrated perfectly into your closet and you will know how to wear them easily !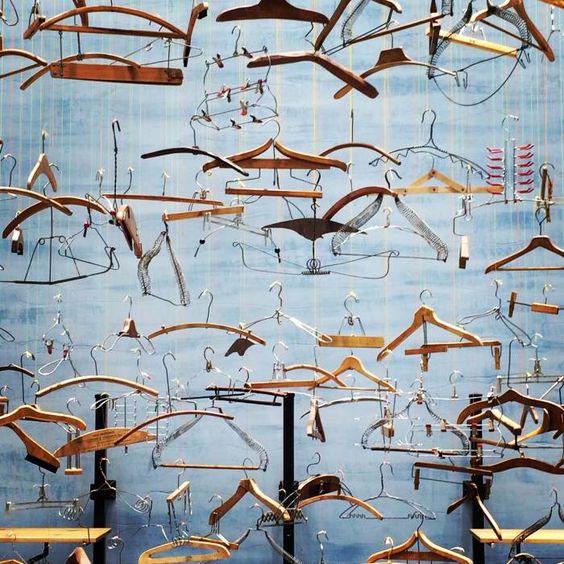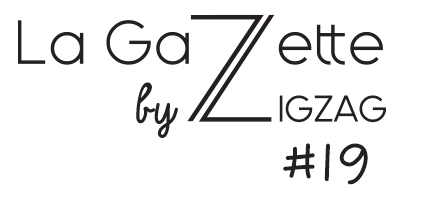 L.O.V.E. YOUR BODY

ZIGZAG is interested in the style in general, with for ultimate objective to feel good in its body and agree with the sent back image.

And if to gain confidence in itself, everything began with the lingerie, this first skin which we are going to put on to begin the day?

Here are our small tricks to wear the lingery with joy :
– Be measured
The majority of the women do not know its size of bra, so book an appointment with ZIGZAG to make you advise and measure. And especially do not take for granted this size for acquired: a baby in sight, some kilos of lost? It is the moment to revalue it.

– Choose the shape which suits your breast 
Triangle, push-up,… the shapes of bras are diverse and varied but nobody can all wear them.
Take time to know what suits you, what values you the most, and also what in  you feel the most comfortable.

– Always think of the clothes that you go to put on
It will avoid you making errors of taste as wearing a black bra under a white shirt or wearing visible straps with an open back.
– Always buy two bottoms for a bra
This is the way you will avoid wearing the not matched lingerie. By wearing your bra two days with each of the bottoms matched on day.

– Wash your lingerie in a small dedicated net
Delicate fabric, lace and other small details, the lingerie is fragile and as such deserves a quite particular attention…

And especially, do not underestimate the power which the lingerie will have, above all, on you!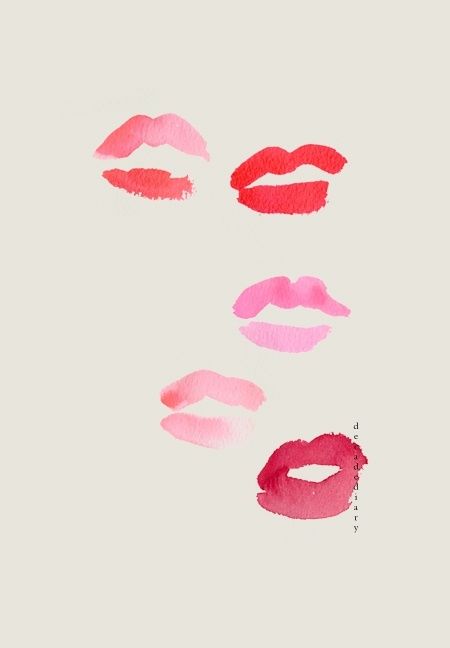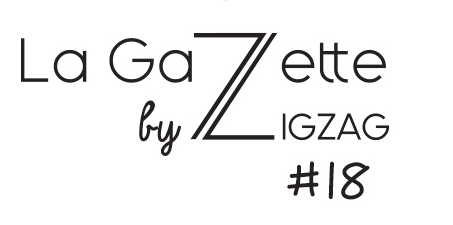 BE YOUR VALENTINE

The approaching St Valentine's Day, let us approach a delicate question.

We would tend to believe that to be feminine and attractive it would be necessary to open its low neck or to shorten its skirt.

It is basic and rather false.
As often, we advise you to listen to your feelings without copying / sticking general ideas.

Some tricks which will sublimate your femininity according to your assets, for the days when you will want to be Wow !
– An attractive back
Reveal subtly your back thanks to a pullover or a dress naked backs. Staggering!

– Beautiful legs
Sublimate your legs by wearing a skirt or a dress and by dressing them in a little bit different tights (pea, sewing). Puzzling!

– A tiny tight
Wear waisted clothes or encircle them to mark your size. Charming!

– Fine details
Ankles, wrists or neck, dress them of jewels and other grigris to catch the eye subtly. Amazing!
Let us finish by a quotation which will speak to you at the approach of this love feast :

"To love oneself, is the beginning of a lifestyle romance" O.Wilde

To meditate … and apply!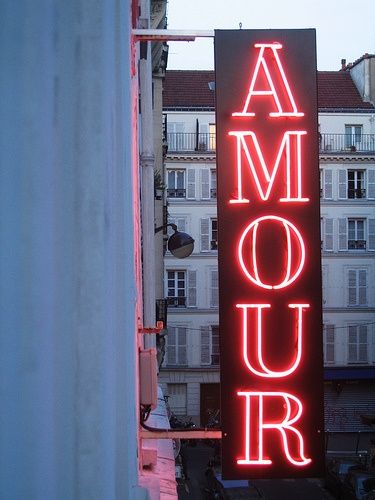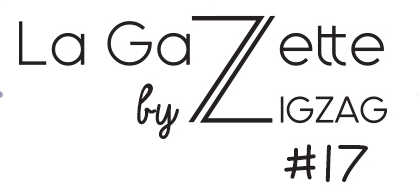 HOW TO WEAR THIGH BOOTS

Thigh boots is a subject a little (ultra?) delicate, we cannot tell you the opposite. So it is so gratifying to manage to tame wear them!

The end of the sales approaching, the discounts are more and more interesting and the pair of thigh boots can typically be a good investment to do during this period.

Let's look of a little bit closer at the subject:

For whom? Well no major contraindication in the wearing of the thigh boots, even in case of a little bit heavy leg. Indeed it will rather tend to sheathe the leg and to to stretch it out. It is simply necessary to find the adequate model for you, what can be a little bit difficult request : height and width have to correspond to you perfectly also the key will be to try, to try and to try again
What models? We advise you not to choose the thigh boot with too high heels, to stay in neutral tones and to avoid the materials rough as patent leather or still imitation. "Less is" more on the subject!

With what? The key it is of to rock the sexy attitude to avoid to be too first degree. For example, we advise you to carry them with a short dress pullover with big tights or still with skinny jeans and a pullover loose.

Sexy and smart, and if we had just solved the impossible equation?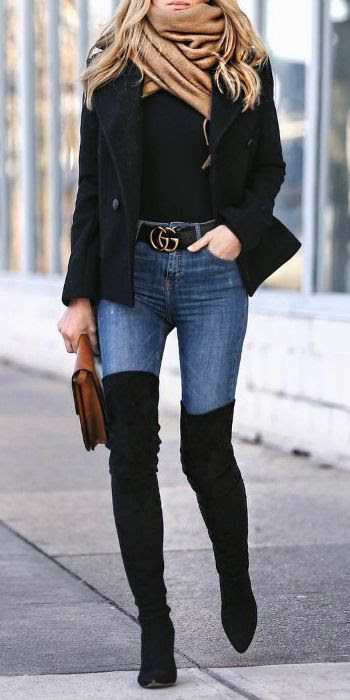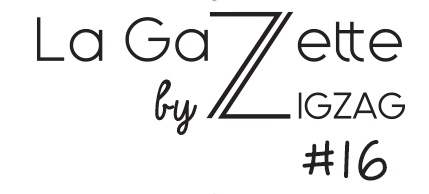 GET DRESSED IN THE RAIN

The hair which curls, the mascara which pours, the pants which sticks … You read us from everywhere, but in Paris these days the sky seems to cry continuously. The opportunity for us to give you our tips to stay attractive under the rain:

– Choose a waterproof but stylish coat
Essential in your guard dress, you absolutely have to possess a coat which resists the rain. For example : an attractive and chic trench coat or a coat in pop vinyl. Avoid fake fur coats and other skins of sheep which would stuff themselves with water as a sponge.

– Favor dresses and skirts
Forget the pants which would finish dipped up to knees and would be wet all the day. You will clearly more feel at ease with tights that will be dry more quickly plus nobody will see if they are still wet.
– Stay flat
Say goodbye your heeled and your suede shoes! We advise you to favor shoes flat and closed for complete safety, for example in leather varnished or caoutchouc boots.

– Do not neglect the choice of the umbrella
Practica accessory but accessory so it deserves a particular attention, so avoid the umbrella of your supermarket and choose the rather neutral so that it goes with every (black or transparent).

And do not forget that after the rain always comes the good weather, then by waiting for it keep smiling!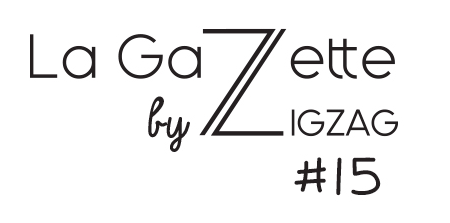 FIND YOUR BASIC ITEMS

Let us be careful with advices of the women's magazines: regularly we serve us the (cold) sauce of the list of basic items which it would absolutely be necessary to have to constitute THE perfect dressing.

Quickly let us make the tour of those – these : right jeans, black slim pants, a white shirt, a pullover in cashmere grey, a white T-shirt, a small black dress, a black blazer, a beige trench coat, a black perfecto, a pair of black low-fronted shoes and a pair of ballerina (we have to admit that the list varies little). A perfect basis for thin woman, who lives in cities and looks natural but which does not represent you all, far from there, whether it is in term of morphology, style or colorimetry.
At ZIGZAG, we like this idea to have items which constitute the basis of our dressing, which fit us perfectly and can be mix in the infinity but we think that we have quite a different list of basic items to be created for each of us.

We thus prefer to speak about your uniform, rather than about basic items which would infer necessarily a notion of minimalist style, the one that you can put on quickly unguardedly, in the mornings when your concerns are quite different that the way of dressing you, as the second skin which makes you feel good and just.

Here is our specifications to create your uniform, and we remain at your disposal to achieve this quest just by your side:

– Your cuttings : choose a cut of dress / skirt (mini, pencil, trapeze), pants.pants (slim, right, mom jeans), jacket (blazer, perfecto, teddy), a type of top (pullover V, shirt, T-shirt round collar) and a model of shoes (chelsea boots, sneakers, moccasins) which emphasizes you best.

– Your color palette: the black does not suits everybody, the basis color of your dressing can be as well the navy blue for example. You can then add other neutral colors to your pallet such as the grey or still the beige and finally of real colors which can go of declensions of nudes tinged up to lively and frank tints.

– Your materials : transparent or dense, textured or smoother, you also have a profile material to be determined. Nevertheless who says uniform clothes  says that they are gonna last so choose noble materials as cashmere, silk or pure coton.  

– Your extras: a velvet teddy Bordeaux, a right printed pants foot of hens, red low-fronted shoes … What will differentiate your uniform from one other are these items that will give you that je ne sais quoi so that to carry them establishes a non-event.

Do not hesitate to express us of your progress on the subject, we adore to know more about you!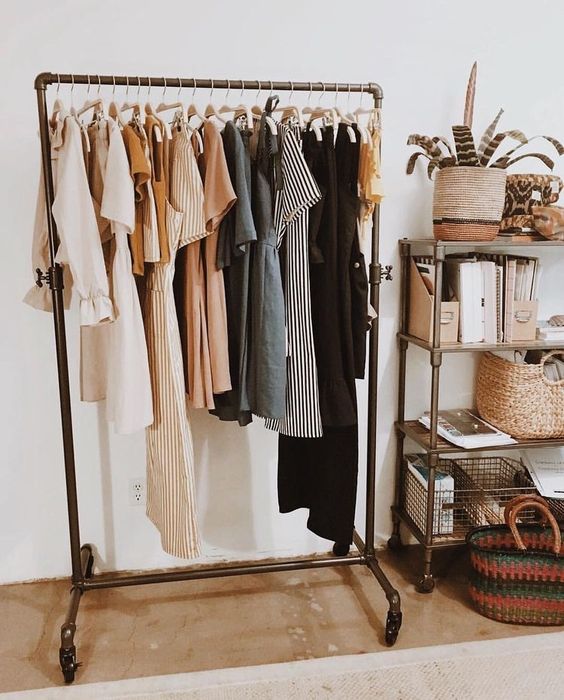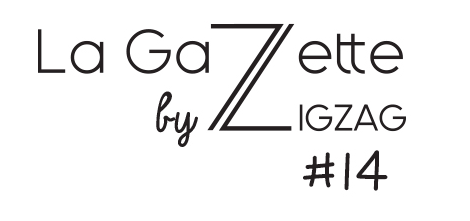 OUR ADVICE FOR SERENE SALES

If your e-mail box survived the avalanche of morning emails concerning the sales, welcome here.

Inhale and follow our wise advice for an optimized shopping of sales:

– Make an inventory : nothing better to calm its enthusiasm that to go to make a small tour in its cupboard to notice that we already have many things and so to raise the list of those whom we would need, not to be able to resist a thenth perfecto or an aditional dress with flowers.

– Forget the season : certainly the winter is quickly going to go away from our favorite shop windows, but the chances are high that the best pieces will be most clivantes in term of seasonality such as the big coats and other filled boots. Do not hesitate to invest in these clothes that you can wear from now and especially will find with pleasure next year.

– Invest in basic items: a notion important to keep in head is the one of "Cost Per Wear", also an attractive coat in 400€ carried during a month costs you cheaper a day than a dress H*M in 50€ wears once, do you follow me? Thus take advantage of this period of discount to turn you to signs where you do not go easily to be pleased and invest in pieces that you will wear the more like a coat, pair of shoes, handbag or dress of "ceremony", etc.

– Be strong : the game of the sales it is unfortunately that certain sizes are not available anymore. Never buy something too big or too small for the day when that will probably never come.It is the most useless purchases which you can make.

It is also the ideal moment to make you accompany by our team during a trip shopping, to optimize your budget at the most!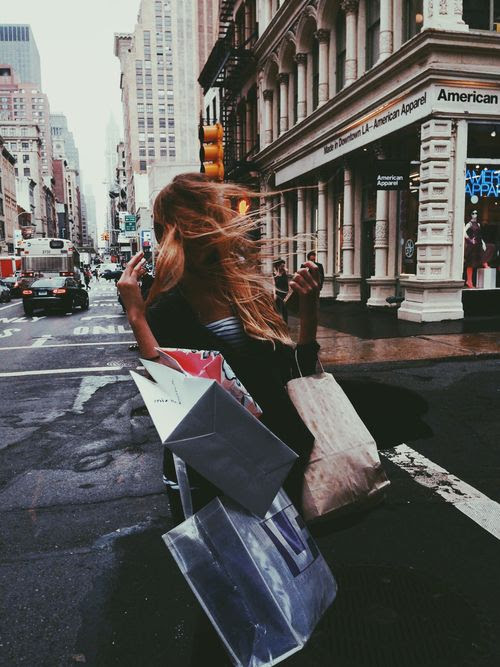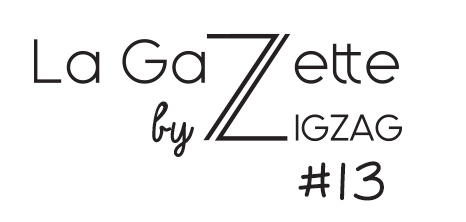 HAPPY 2018

And if the best resolution was to meet you finally? Know how to emphasize you, find your style, be confident with your image? You would be surprised seeing the impact of such a change on your professional, personal life or simply your general state of mind.

In this beginning of year, reserve right now the service of your choice so that 2018 begins sparkling and vibrating!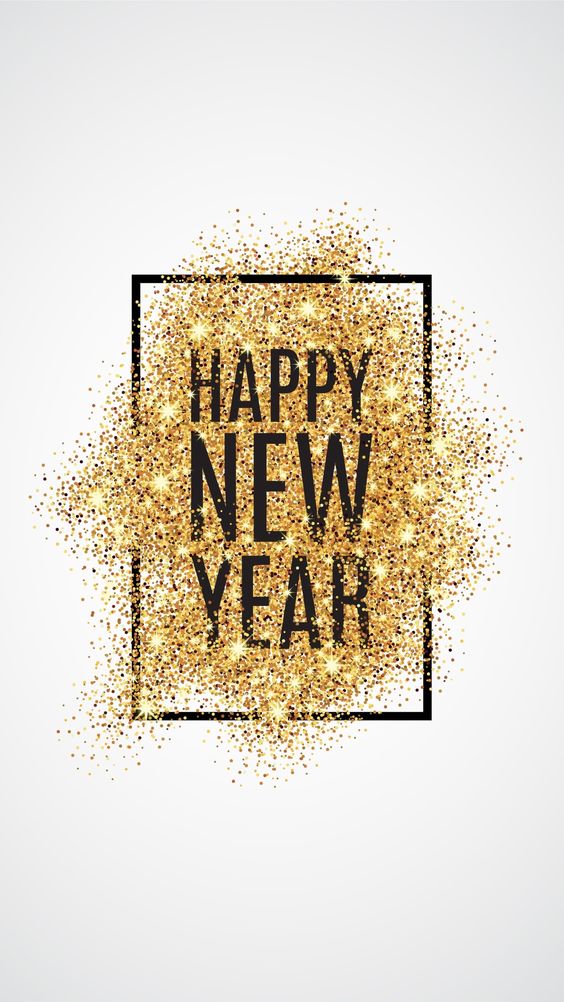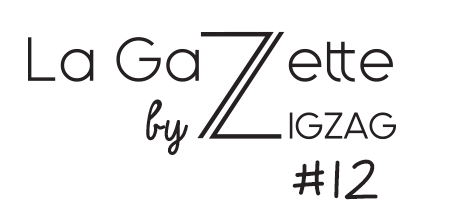 LAST CALL FOR PERFECT PRESENT

You mainly filled your basket but you miss another idea which will hit the bull's eye for somebody that you love?

The voucher ZIGZAG is much more than a present. At the dawn of new year, you offer the possibility of being revealed, and of being finally in sync with the sent back image.

Choose the service which you wish to offer in the section " Our offers ", we shall send you then a voucher in a glittering envelope to be put under the christmas tree. And for the latecomers no concerns we send you the voucher by email to be printed!

The ZIGZAG agency wishes you magic and magic Christmas…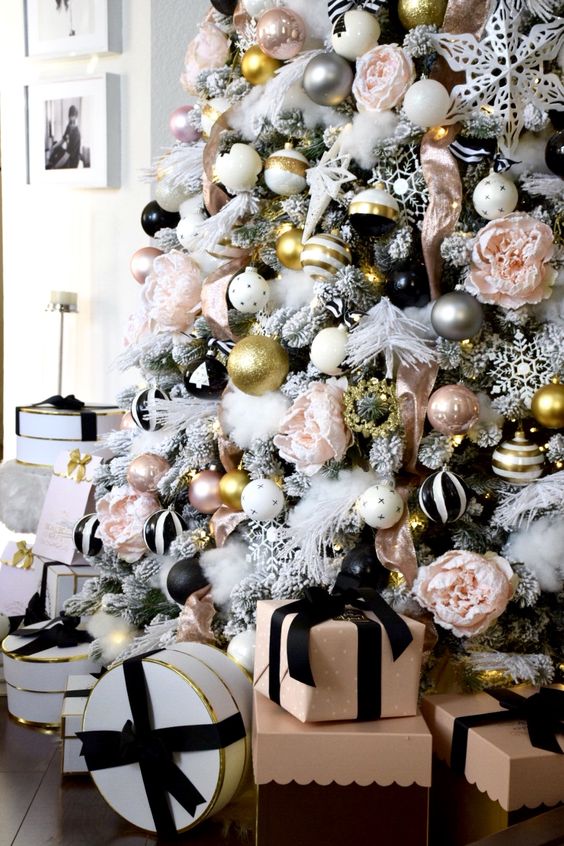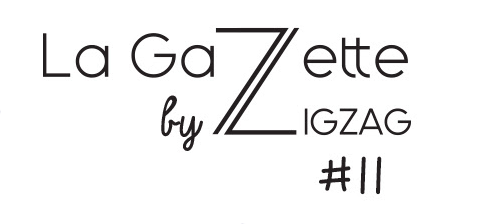 Every year the Pantone Color Institute comitee travels the world to find the following year colour that will influence fashion, design well art in general.
Revealed in this beginning of month at the world level, the color of year 2018 will be the ULTRAVIOLET.

According to the director of Pantone, "it purple enigmatic was for a long time the symbol of the countercultures, the nonconformism and the artistic genius. These various îcones of music show it such as Prince, David Bowie, and Jimi Hendrix which brought these various nuances of ultraviolet on the center stage of pop western culture. This color tends to reflect the individuality. It is the nuance which expresses the originality, the ingenuity and the visionary thought". Thus a very audacious color!

ZIGZAG likes to keep you informed about the big trends, but our vocation it is to make them  integrate with pleasure and coherence into your dressing room. Each of you can so elect a declension of this color to find the version which will make him succumb.

Amethyst, lavender, mauve, eggplant, lilac, orchid, Parma or still dark purple, which will be yours?

We are at your disposal to accompany you by choosing with you your color palette, but also your key cups and your materials idols!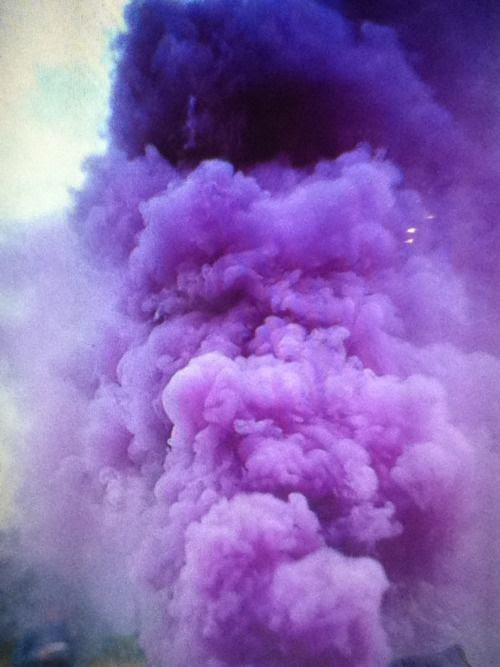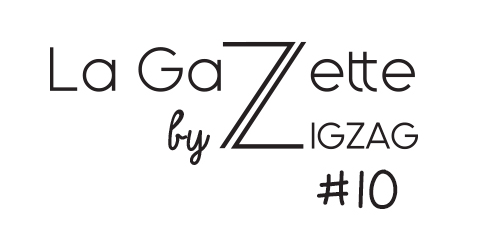 Can you hear Santa Claus coming with its collection of christmas sweater ?  You want to wear it but you are upper 15 or you want to wear it to work ?
Find now our advices to succumb to temptation :
– Balance the style
We would be tempted to wear our sweater with sneakers but let's turn it more feminine – with a mini skirt and flat boots if you have very good legs or with a pencil trousers, heeled boots and a white shirt for example to enhance you!
– Choose the right prints
Exit the reindeer head bigger than yours. Let's go for a jacquard print or mantra one. Adapt the print sizes among your height : don't wear big ones if you are a tiny person or nobody will see you but the pull !
– Decorate yourself
Not as much as the christmas tree but earrings or watch would be perfect ! Avoid to wear a collar that would not suit.
And do not forget : have fun ! It isour ultimate beauty advice specially during this magical time of the year !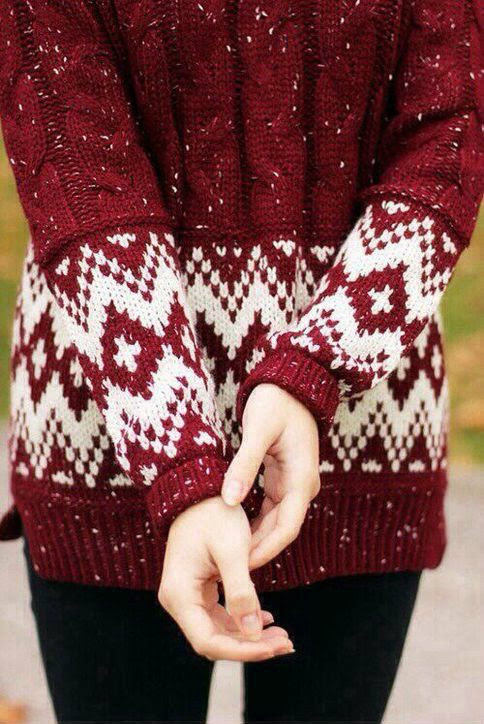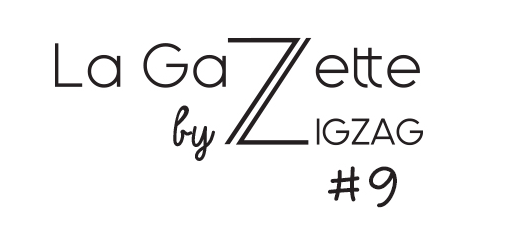 Present lists are everywhere in the magazines those days but nothing that original comes out…
You often listen to your half hesitating in front of its closet ?  
You would like to spoil a young mum that needs to find confidence again ?
One of your friend already told you that she/he is not ok with her/his image and its job ?
ZIGZAG gift voucher is perfect to offer an experience that will change the daily life : perfect balance between use and pleasure.
Find the formula that you want to offer in "our offers" section, we will then send you a delightful sparkling envelope to put under the christmas tree.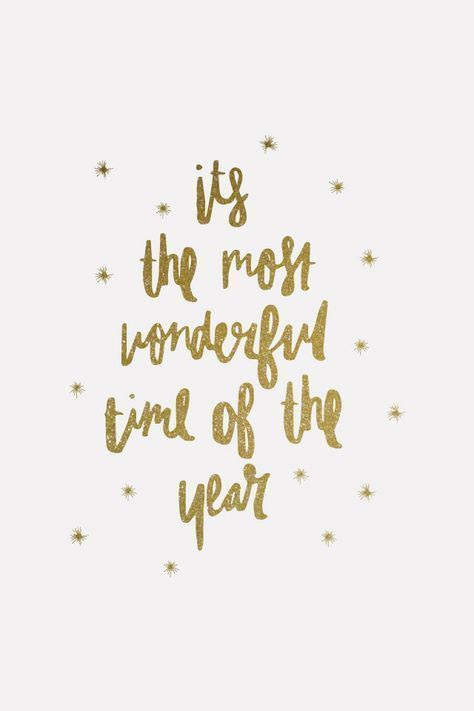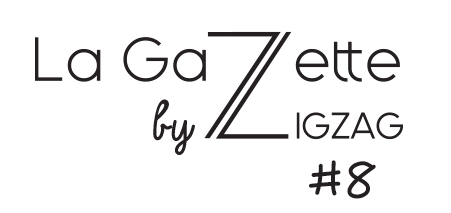 … SHINE BRIGHT LIKE A DIAMOND
You could not have miss it, as it is almost the holidays and specialy this year, sequins and glitters are everywhere. To avoid to look like the christmas tree, follow the guide !

Wear the masterpiece with basics 
A beautiful top, trousers or a jacket, once you find the perfect piece just wear it your your favourite basics for a chic and smart result. If you have a more clasic style and just one to add a fun touch, use accessoiries : sparkling shoes, belt or bag ! 

Be aware of your body
Sequins and glitters have a potential tendancy to make you look bigger. So wear them on the thinner part of your body. If you have glamourous hips, wear them on the top of your body. If you have generous shoulders or preominent bust, a beautiful skirt will highlight you perfectly. 

Break the rules 
The asset to wear glitter and sequins is that it automatically gives you a smart and festive look – but that is not all ! For a perfect daily look there just one word : break your style, you can for example wear it casually with a coton t-shirt, a wool loosy pullover or your favourite sneakers.

The tips
Do not hesitate to try a bigger size when it comes to glitter : they are often a bit tiny.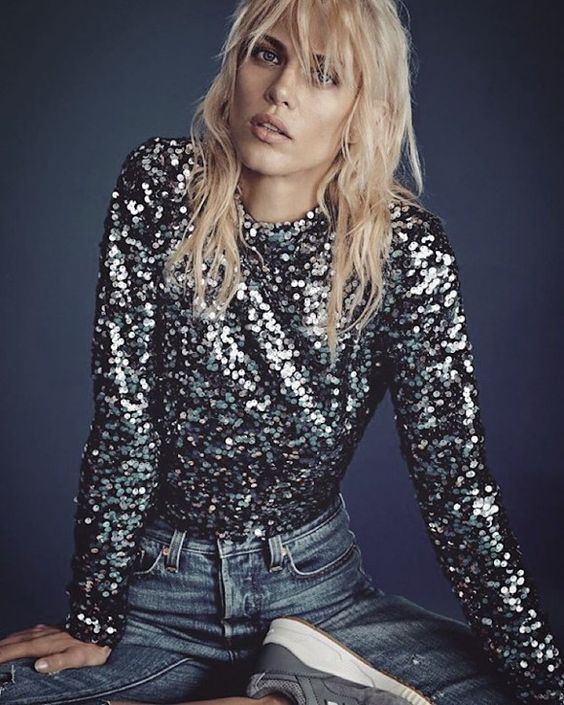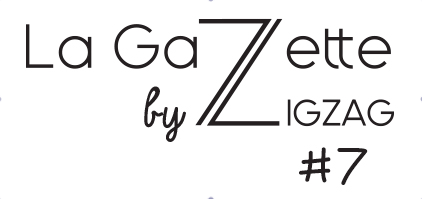 … IT IS ALMOST THE WEEK-END !
Here come the time of the fresh sunday that we love to spend home with cheat food, hot tea and your favourite book or show. Stylism is not the most important topic on this situation – we got it – but good news you can be stylish and comfy :
– Invest in loungewear 
Please do not wear your pyjamas all day. Find an outfit that you love and in which you will be happy to lounge. Marie Kondo express it in her book The life changing of tidying up : homewear cannot be old clothes because there is no reason that you love them more once they have a new use.
– Find fabric and cut comfortable 
More than the others, loungewear have to be the more comfortable. So goodbye to tiny cut on your ankle, belly or wrist. Choose easy fabric that you do not need to iron in order for you to look great even after a relaxing day.
– Adapt your selection 
At the top, wear colours that suits your face. Also find a good cut according to your body : tall and thin ? Why not try a coton bodysuit ? Little and luscious ? A tiny legging and an oversize shirt will be perfect for you.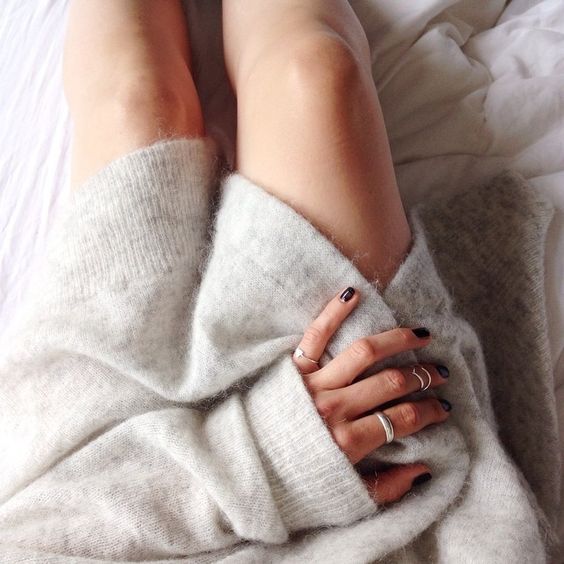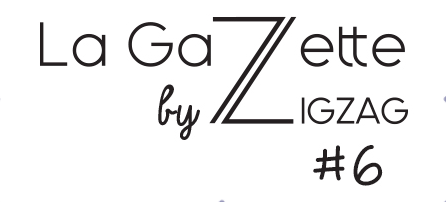 La GaZette is your weekly apointment of fashion advices and news. But for more inspiration and passion please follow us on Instagram at zigzag_paris. What a good news !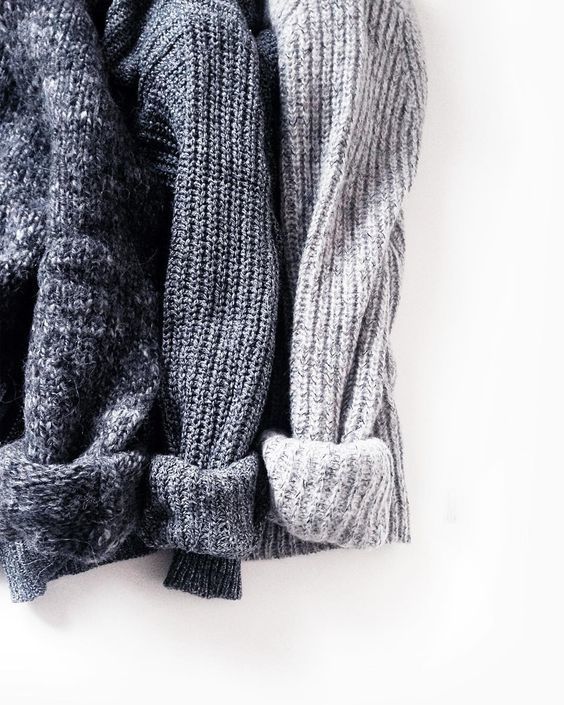 It begins to be cold outside but this is not and excuse not te dress up with pleasure. At the contrary its a period when everything is possible ! Promised ! Follow our tips not to be dress up with style :
-FABRIC IS KEY
No, the more voluminous the pieces of clothes are do not mean that they are the most warm. Choose the beautiful fabrics as alpaga, wool and cashmere that will keep you smart while being elegant. 

– WEAR FIRST LAYER 
You are cold just by looking to your dress wadrobe ? To give you some bravery just begin to wear a tee shirt as Heattech by Uniqlo one before dressing up. With it you won't shake of the day ! 

– ACCESSORIZE 
Scarfs, hats, gloves, there are lot af acessorizes to fight the cold ! Choose it in order for them to fit together and to add an original touch to your outfit.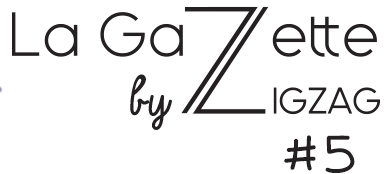 Please discover our Pinterest moodboard on Halloween's theme in order to see that its not all about costume but accessories can do it very well as well to create your very own version of this event.  
https://www.pinterest.fr/zigzag0507/halloween/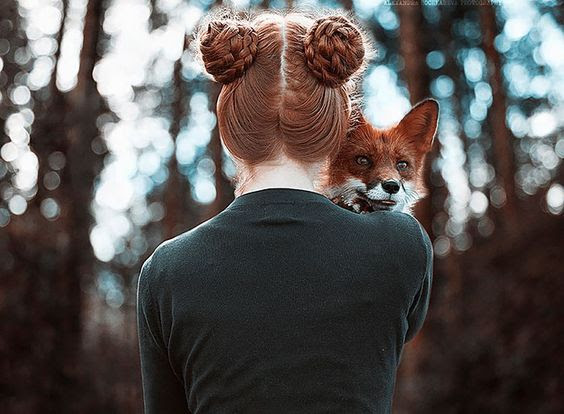 COLORIMETRY FOR BEAUTIFUL GINGER
During this time of the year when foxy colours are everywhere, please find here some advices to dress up whereas you are auburn to ginger red…
-CONTRAST : One cliché is to say that ginger should only wear black clothes … its absolutely wrong. Do not hesitate to wear your hair as accessoiries and to play with contrast by using oposite colours as green, purple or blue.
-USE HUES : Can you figure it out the colour of the leafs in the parcs right now ? Be inspire by them and use it in your outfit : camel, gold, orange, brown, etc.
Here are two rules to use easily, for a personalised diagnostic, do not forget to book your ZIGZAG experience.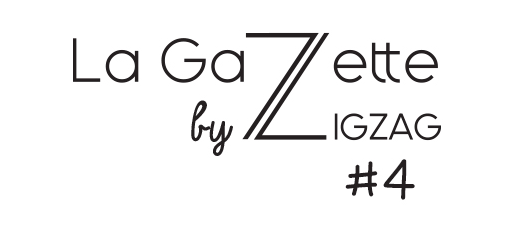 Most of French brands do not offer size over 16, most of the time, less. If you do have dificulties to find clothes – please note that River Island brand just launch its + size suits brand very fashionable at good deal. A perfect offer for events or job. 

Contact ZIGZAG means enjoy our skills but also our worldwilde contacts and adresses to fit every of our customers and budget.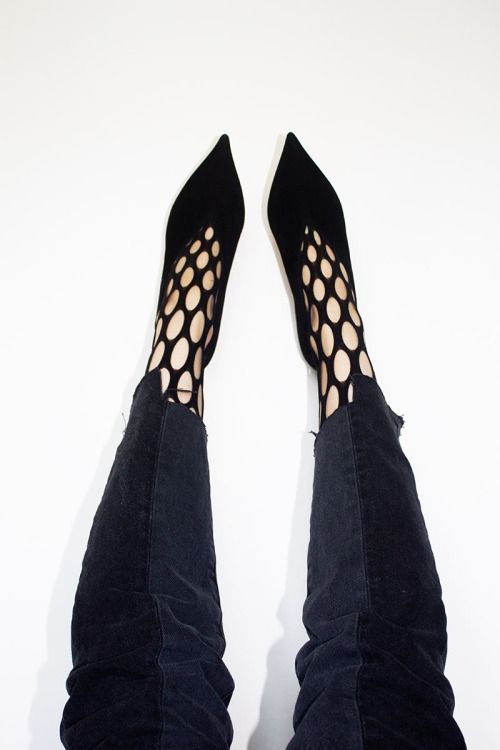 We were absolutely sure that fishnet stockings were dead but we it just coming back, and not for Halloween ! 
ZIGZAG is just behind you to avoid the Fashion faux pas that could be really easy to do – clearly.   

– Choose the good length : it does not always come in our mind, but simple socks can turn a casual outfil into a very feminine outfit.  For a retro 50's style wear your tights with a midi dress and for a rock-and-roll show the whole tights with a mini skirt or dress but with flat boots, please !

– Seek :
Fishnet stockings has become very important. Do not hesitate anymore to find original versions. 

– Control your feminity :
Fishnet stockings are a strong element with sexy effect. So let's avoid the total look short dress, high heels and look cut neckline that will be to obvious. 


Please find our inspiration on this theme :  
MUST DO 

There are beautiful exhibitions and they are the one that you cannot miss. "CHRISTIAN DIOR – Couturier du rêve" is one of them. 

You have until 7th of January 2018 at Musée des Arts Décoratifs de Paris to discover more than 300 couture dresses, a huge selection of accessories, photography, illustration and draws from 1947.
The scenography is truely amazing, be prepare to live an amazing experience ! 

A shopping session with ZIGZAG and visit this exhibition, isn't it a perfect formula for a dreamy day ?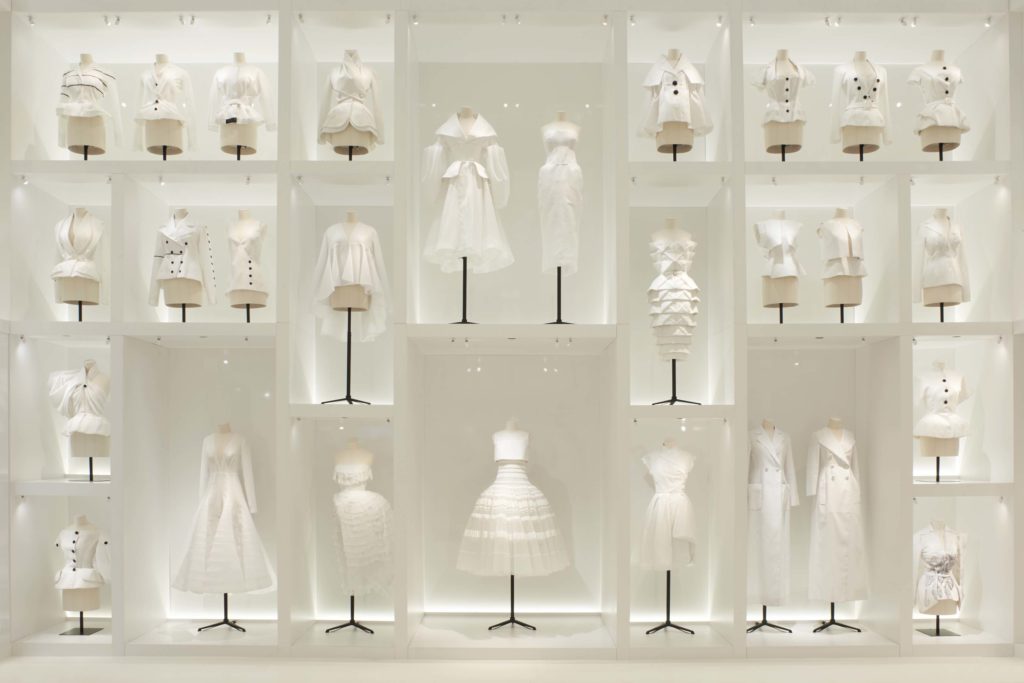 The (fake) fur coat

At ZIGZAG we do not follow trends, we make them ours.
You probably do not miss the fact that fur coats are everywhere this season. Its perfect to stay classy as the temperature decrease.
Everyone can wear it, just find your formula with our advices :
– Care about the volume : among your size do not wear oversized coat type that could make you bigger.
– No total look : dress and flat boots, sneakers and jeans : here are two easy to manage outfit. Avoid big heels and strong make up.
– Dare to say no : already have your winter coat ? Not like the trend ? You can rock it your way by wearing a bag, a sweatshirt or earrings with a fur touch.
Please find below our selection :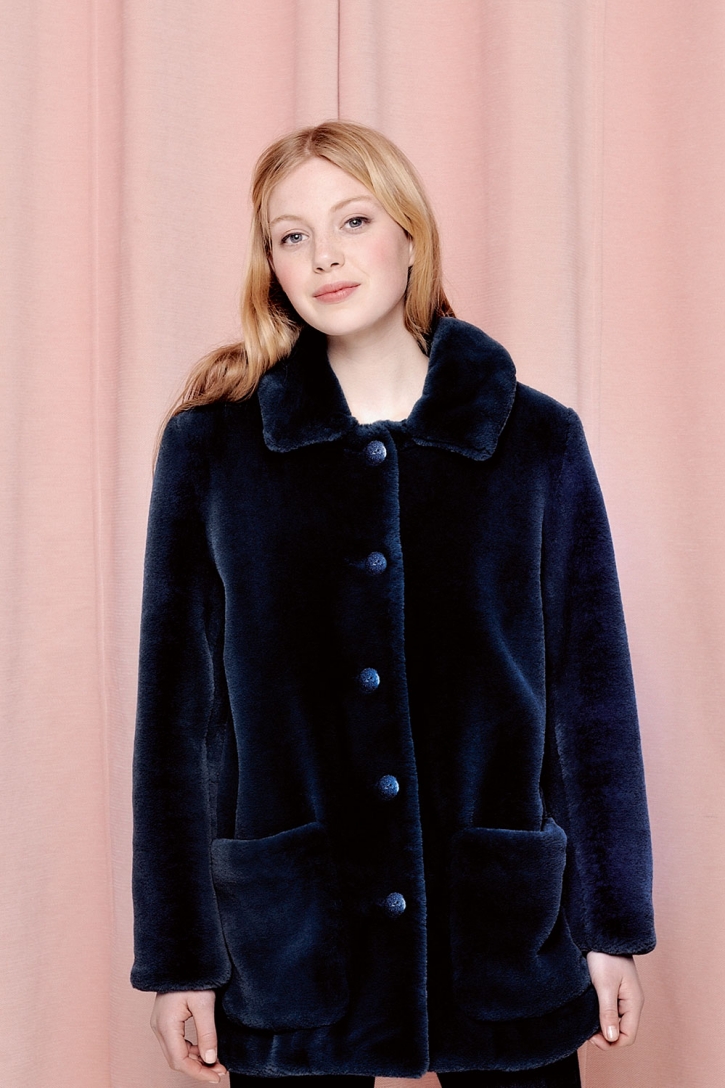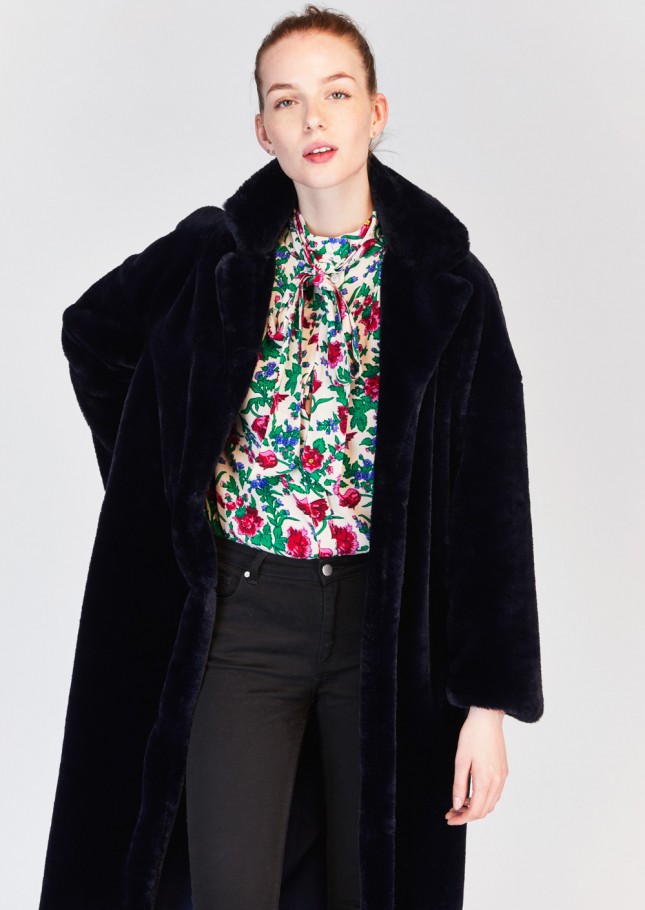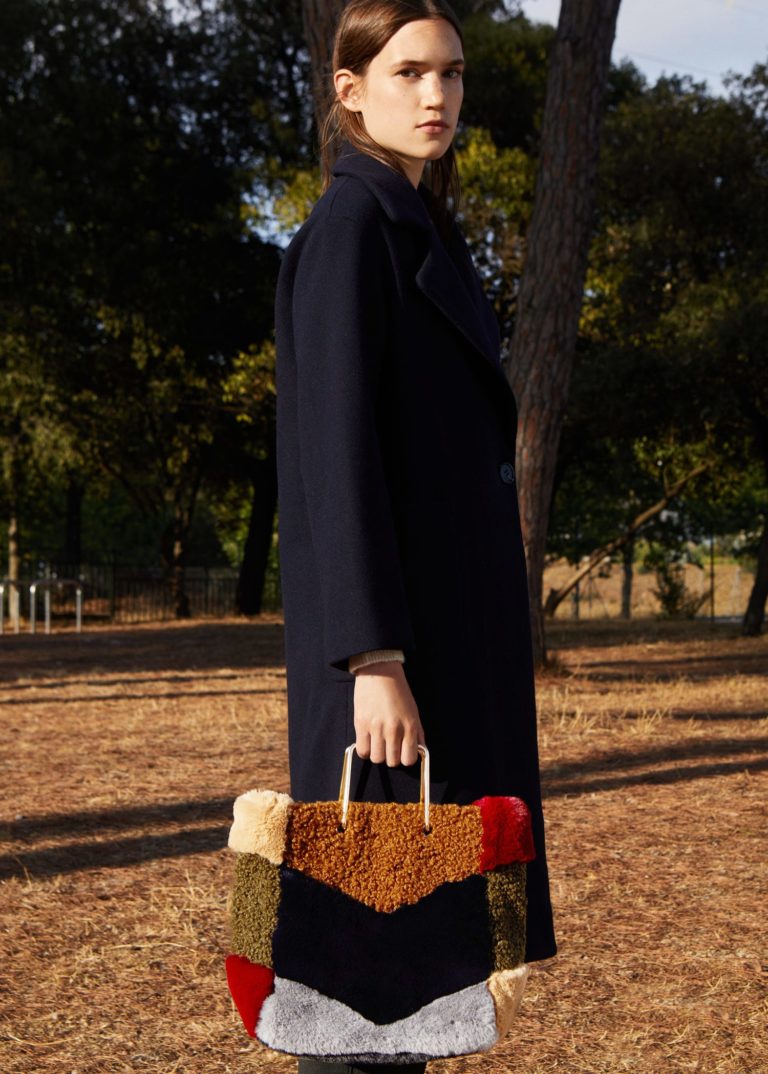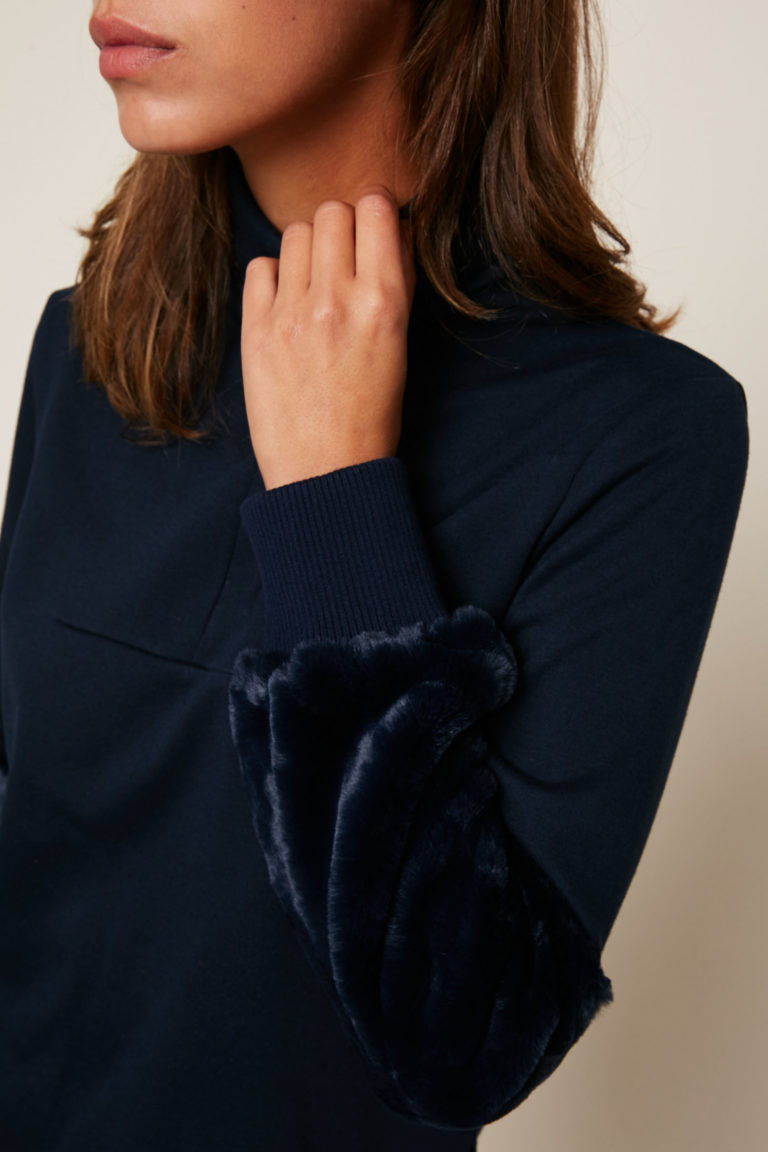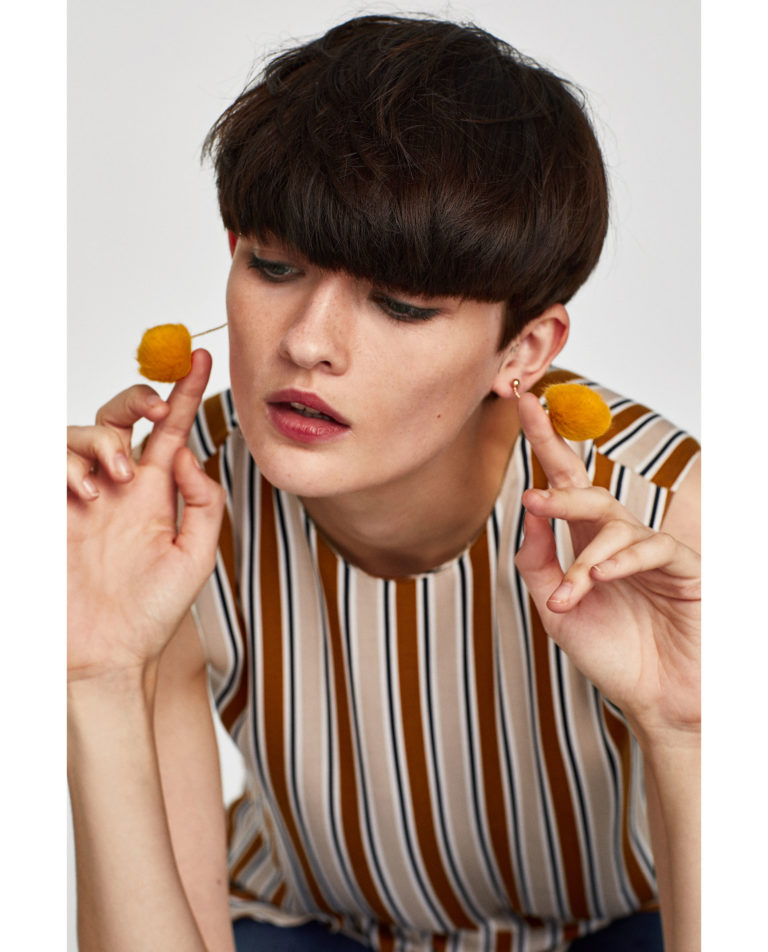 This morning, again, you look at your wardrobe, perplexed while it is full of clothes ? 
Autumn has just settled in and temperatures decrease, it is the perfect time to offer you our "Fashion Detox" formula to begin the season with enthusiasm.
During a global diagnosis we will analyse clothes to keep, to recycle who need to be repare to give you new combination to wear your clothes. We will also create a list of basics and accessories that you could buy gradually.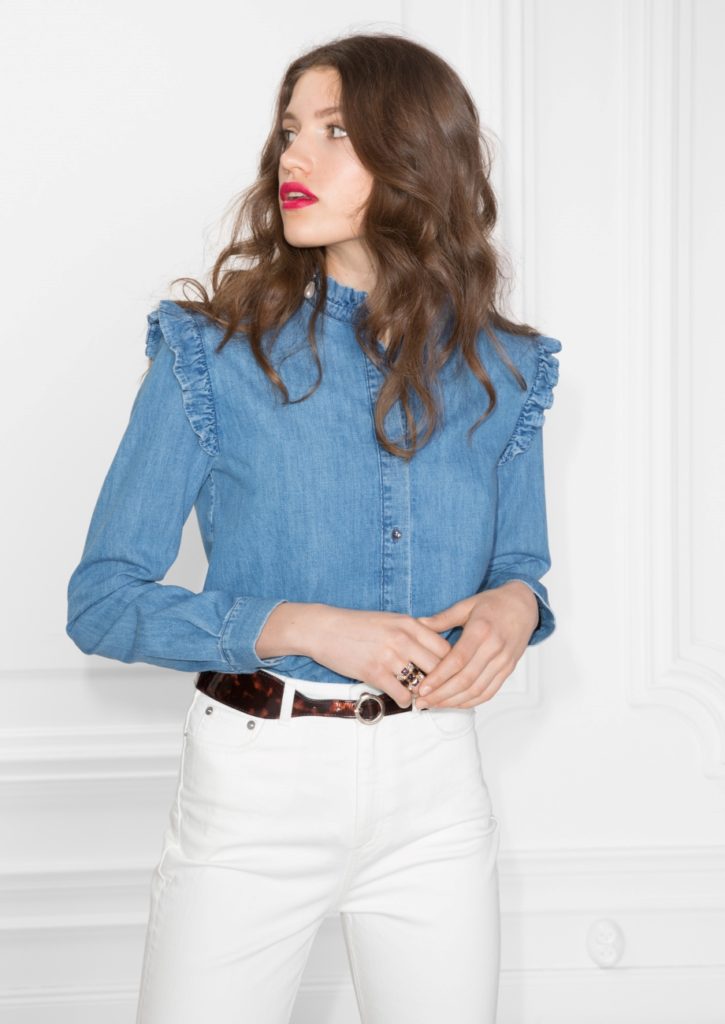 …Frilled sleeves.
Fashion is all about proportion said Gabrielle Chanel – we could not say it better. For every morphology, clothes are going to highlight it and better, to change it very easily. One of our advice to balance the silhouette is to use and abuse of frilled sleeves tops. 
This will be perfect for woman :
– whom bottom part is larger than top.
– whom shoulders are tiny.
Thin people will choose a reasonable volume not to create disproportion. At the contrary people with large shoulders should not choose these kind of pieces for this time. There are plenty of choice for this season, discover here our selection :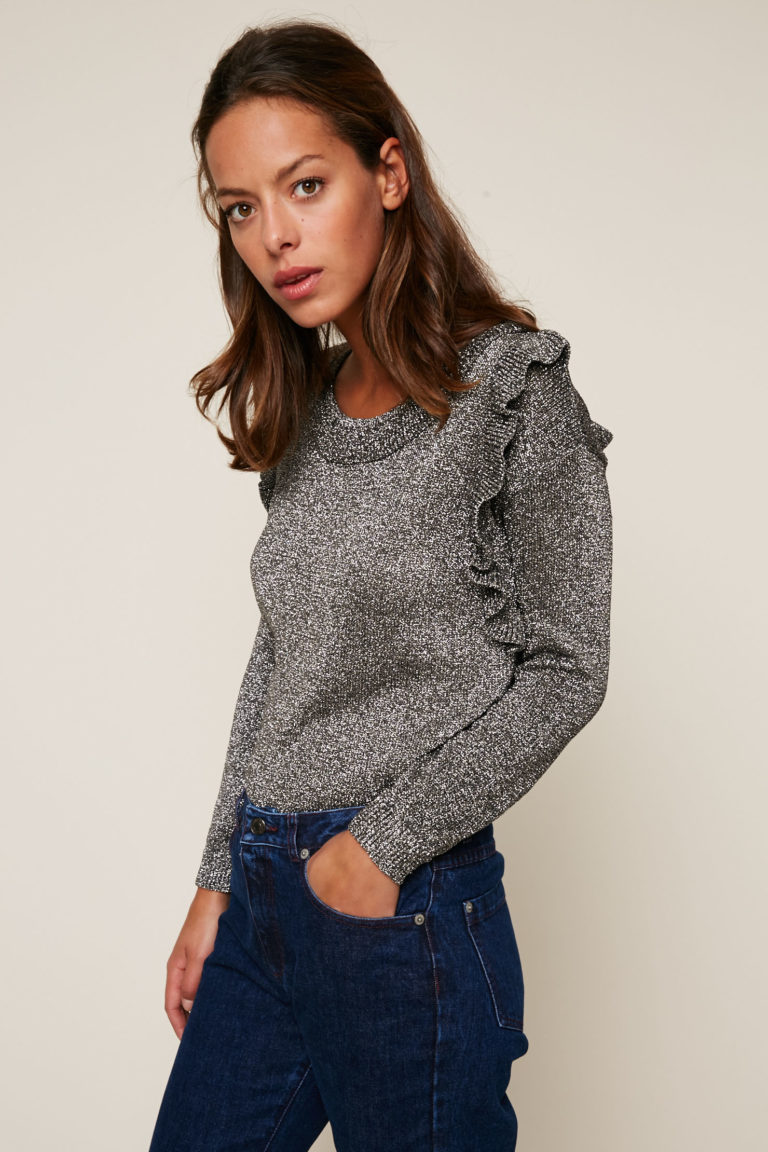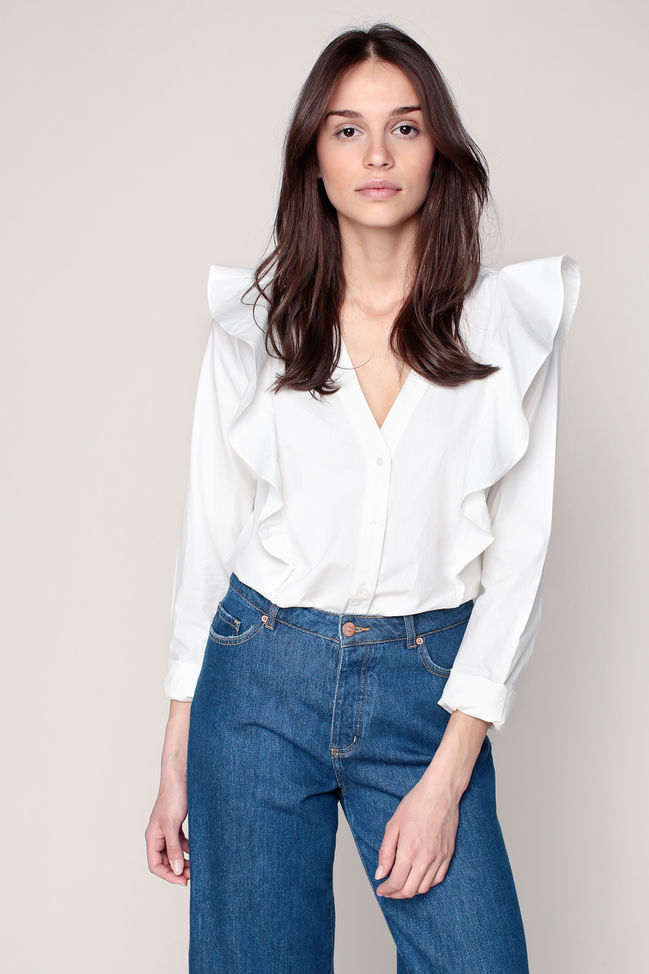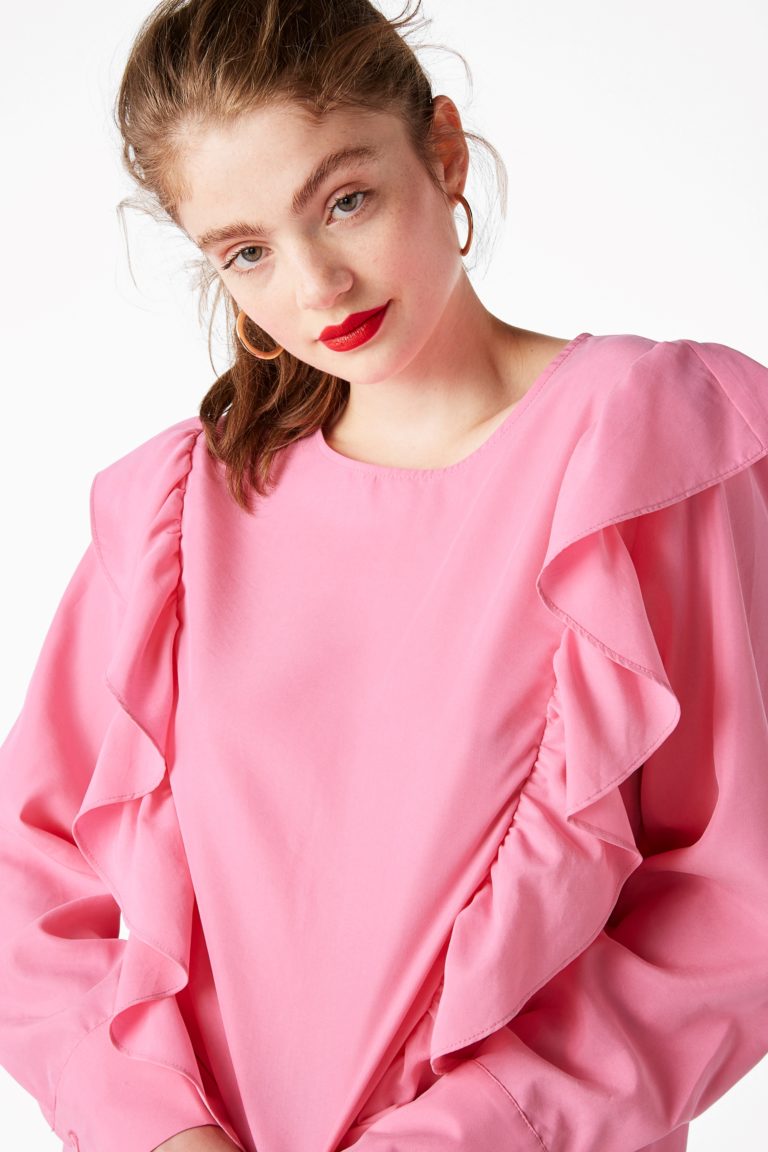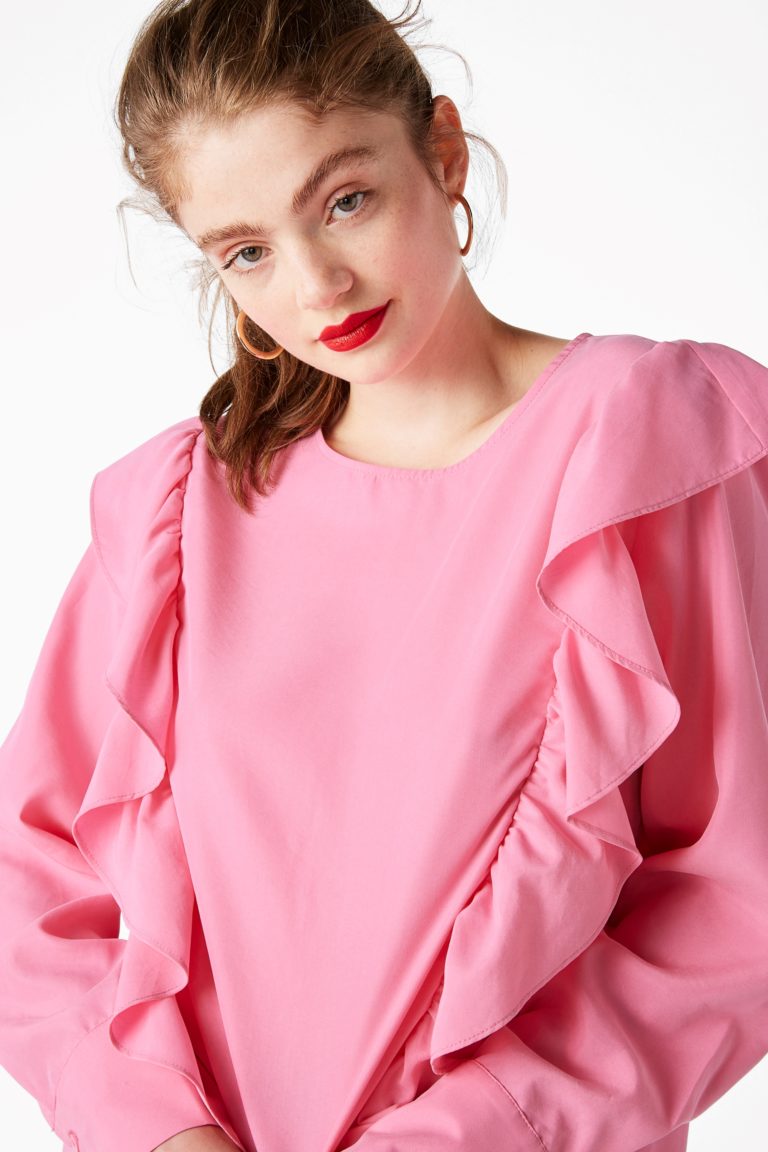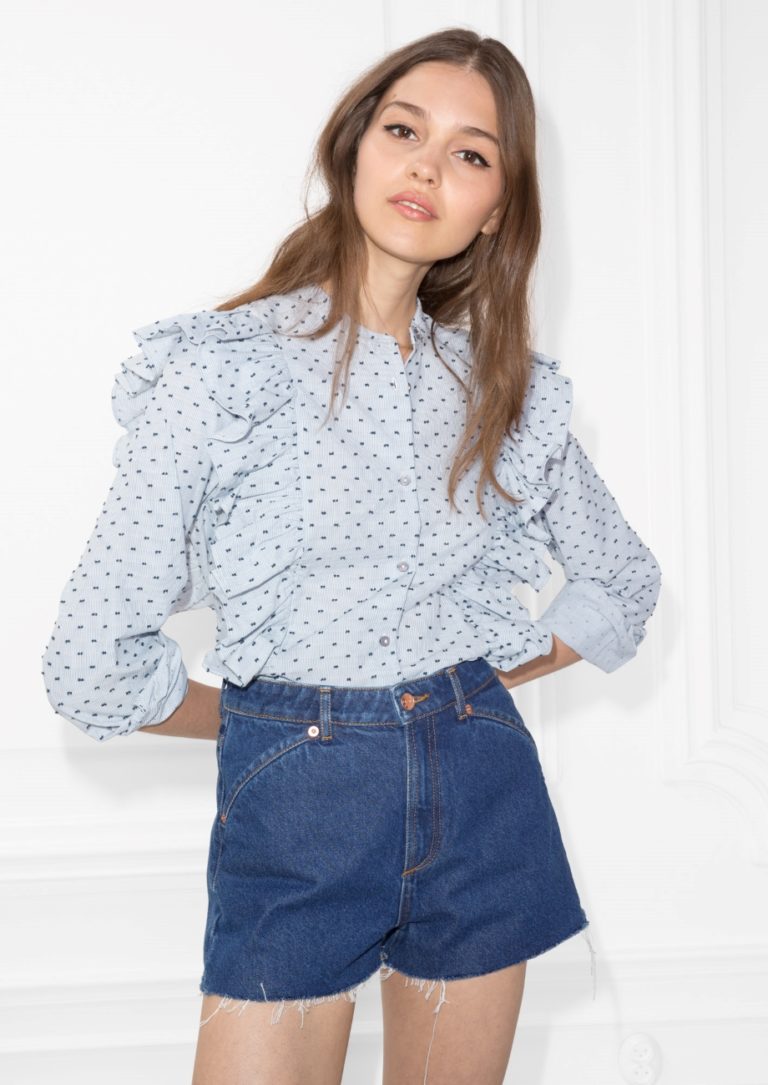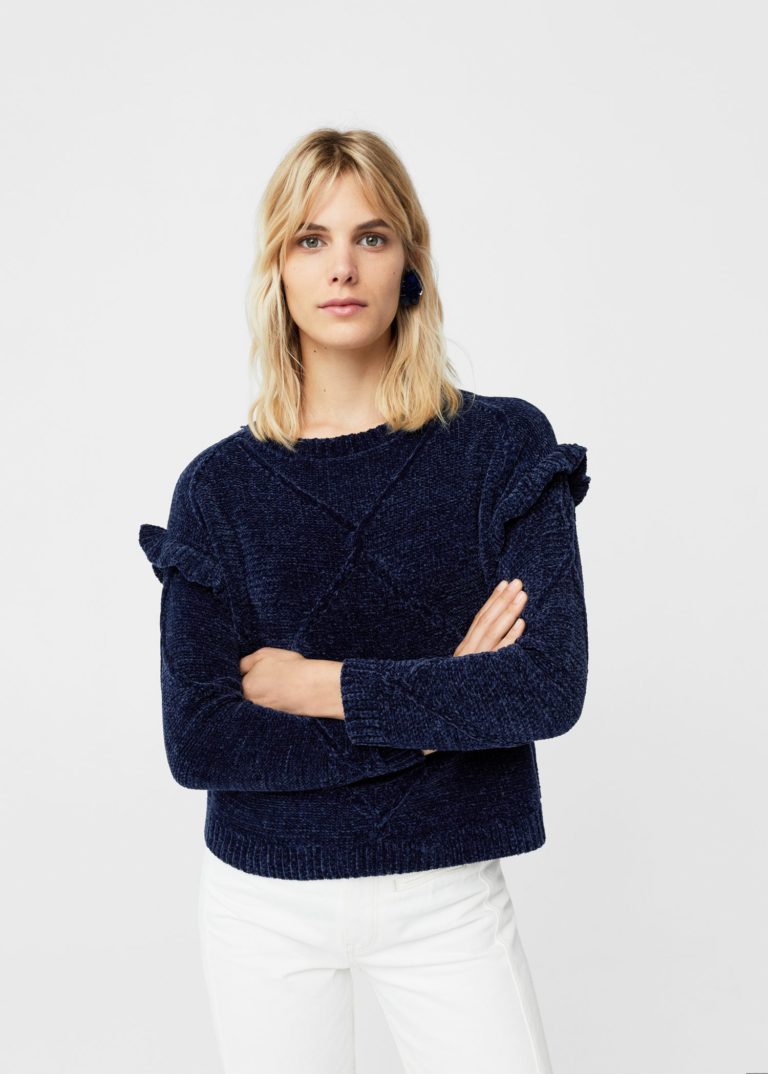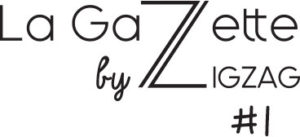 Is your new solution in personal stylism.
We offer several formulas to simplify your shopping and find a style that fits your morphology, your personality and so your way of life. ZIGZAG says NO to standardization.
Our goal is not to change but to reveal you, which involve to build a longterm relationship between us.
We think that unwearable dressing time is over.
We create a capsule wardrobe where all the pieces fit with each other and everything is coherent. Sense and style to make your life easier.
The perfect way to reinvente your wadrobe is to use accessories.
 This season a big trend are the XXL earings which came directly from catwalk to streets.
Please find our advices to wear them :
Less is more : avoid wearing a huge necklace or a sophisticated collar. They are the stars !
Dare asymmetry : For a trendy and less conventional style, don't hesitate to wear just one of them.
Stay yourself : A round face will be more likely to choose curvy earings whereas an angular one will choose graphic style.
Discover our selection for every purse :